Scorpio: The Paragon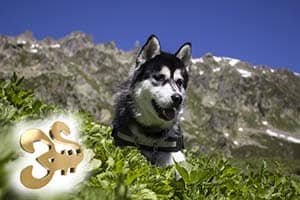 Each Scorpio dog possess hidden power of will and enormous energy. When a dog contains such powers, it has to be carefully watched to escape some possible troubles. Probably, this dog type requires more attention than any other out of Zodiac hierarchy does. This canine takes itself as a perfect dog with no disadvantages and life with such pet might be difficult and dangerous. The major and probably the only purpose of such a canine is the improvement of self-mastery. This business is the thing it would undertake the whole life. It has a very complex and twisted personality, which is hard to figure out. This all is induced due to the inner energies that seem to be in a constant chaos. The same happens to the humans born under this powerful and mysterious sign. There are only two possible ways of the development of your relations. The dog would become either the best friend of yours, or the worst enemy. The does not easily forget abuses. It may be angry with the abuser for a long time and when there would take place possibility for revenge, it will put it to use. Therefore, you really must treat it appropriately and carefully. Good memory of the dog would fairly repay you, for it remembers a correct and kind treatment as well. The Scorpio-born hounds have very delicate nose and can catch even the faintest sense. This makes out of them perfect trackers or police dogs. The male representatives of this dog type are excellent breeders. This dog possesses handsome features, but it does not open its feelings with the help of exterior appearance. This dog is incomprehensible. If scolding on this animal for some wrong deed, it would be patiently and silently sitting and listening as if you are telling it a bad story. It is ridiculous enough, but in the midst of your angry screaming, it may simply fall asleep. Such animal is very patient and calm, when it is needed. Both male and female possess tremendous sex drive and put much interest in mating. The females of this canine are almost unstoppable and once the bitch meets the dog it likes, there would be almost no chance for stopping it. Therefore, here appears a great trouble for those owners who desire pure and healthy breed. In addition, females are predisposed for having "phantom" pregnancy, which are difficult to define. There ought to be provided special treatment for them.
This hound is quite affectionate and just like humans it desires to be bigger than somebody else. Oftentimes, it tries to tower over the owner by leaping on the table, sofa or some other heights. If you are an owner of such hound, you have to remain on the top anytime. I such way, you will discover that your pet is affectionate. You also have to watch the ration of your pet.
Other side of Scorpio dog
---
Dog Horoscope