Mother's Day by the Signs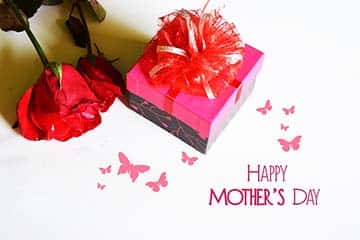 With the help of the signs, it is pretty possible to do many things. One of such is to create a great festive and funny atmosphere on Mother's Day. There are some hints that can tell us what our dear mother desires and hopes for. They show what drives our mom. In such a way, we can figure out what she wants and arrange the greatest celebration in her life. Read about these useful hints below. They will be very helpful for each sign.
Aries
During this fine day, you will probably feel great desire of pampering your dear mom. Some relaxation may do well for her. Spa or massage, for instance. Nevertheless, you have to remember that this is a fiery sign. Accordingly, such an idea may not fit her energetic and dynamic character. She may require action. It wouldn't be wise to make her such offers, as activating her senses and allowing to escape the real life. She will need a real challenge. An energetic shopping or some sporting competition will suit her perfectly. Thus, you will reinforce her inner sources and make her feel alive.
Gift: if your mom likes sport, than a gym membership may be the best gift ever. Together with a certificate to a gym, you may present her tiger lilies and something else, which would underline the colorful and dynamic sign of Aries.
Taurus
The identities of this sign are all about security and comfort. Particularly, females. Your mother undoubtedly did everything to provide you with all you need. Therefore, you have to repay and make a day-off for her as well. In addition, you should think about tasty food. Taurus-women adore all kinds of tasty food, which can be quite unconventional and exotic. You can order various desserts and nice drinks. Create the real atmosphere of comfort and peace, and your beloved mom would be satisfied.
Gift: your mom would probably like exotic bouquet of flowers. Some sensual composition may do as well, which would make her sentimental and pleased. Don't forget about some luxury things, for Taurus adore compiling such possessions. The wrapping must be original as well! Make her day special.
Gemini
You will to sweat a lot trying to outsmart your mom, as this sign is known for being quick-minded and smart. Such identities know exactly how to create a real fun and so, your mission would be uttermost difficult. Your mom would greatly enjoy a nice hangover or cocktail party with her closest identities. Keep in mind the emotional state of your mom. She doesn't really like sentiments. You should better be smart and funny. Entertainment and clever conversation would be finely appreciated.
Gift: the composition of outstanding, beautiful orchids would be perfect for your mama. Such women do like colors. The gifts may be colorful and intriguing as well. A good book would be always well accepted by any Gemini. Therefore, try to find out the beloved literature of your dear mom.
Cancer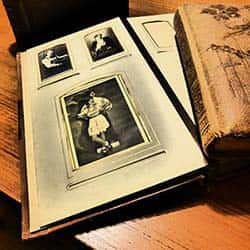 The Cancer-mothers are the ancestors of the others. The first images of a mother were derived from this sign. This means that such a woman is dedicated, protective, caring, overly-emotional and affectionate. Such mom would adore sentiments. Consequently, give them to her. Try to create the atmosphere of the real "home", refresh the memories of the most pleasant days in her life. It's a high time for nostalgia. An old photo album may sufficiently assist you in this matter. Try that!
Gift: when talking about a present, you can gift her with a silver bracelet that has some interesting silhouettes, which would remind her of her happy past. The engraved names of her children's names would make her totally happy. When talking about flowers, you can present lilies.
Leo
It is a well-known fact that all Leos take much pride of themselves and in the things, they have achieved. Therefore, create the atmosphere, which would stress ones again, how great your mom is. A great gathering of all possible relatives will be good, but only when making her the center of everybody's attention. Thus, all the closest identities in her life would see once again how great she is. Make out of her some kind of celebrity and she will shine with happiness. Don't forget to mention all of her greatest deeds.
Gift: sunflower blossoms would perfectly suit this sunny sign. Brightness and nice appearance means a lot for such identities. Such individualities adore plushy things, so you can gift her with some. However, the things made with your own hands would be even better. Think about what your skills will allow you to create.
Virgo
The individualities of this very sign are famous for their love of serving to others, keeping everything in order and tidy. Therefore, try to perfectly clean your house. Throw out all old and unneeded things, replace them with the novel ones, place them in order and make the whole interior harmonized. You can take her to a nice restaurant and present a nice bouquet of narcissus. Don't make unexpected parties, because people of this sign prefer sticking to their routine and they hate changes. In occasion, she wishes to alter something in the interior. Don't stop her. Doing such things is common for her and would bring her to deeper comfort.
Gift: these folks are very pragmatic and logical. Accordingly, present her with something practical and needed for her everyday activities, which could spare her time. The things for cleaning house or washing dishes would greatly fit. Therefore, a vacuum cleaner or dishwasher can do.
Libra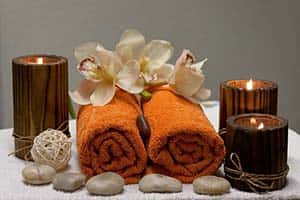 Your beloved mother has always been there to help you. She is a real diplomat and can always resolve any conflict that occurred in the family or with you. Therefore, she has earned a royal treatment. For instance, you can give her a certificate to a top-class spa. These women actually like everything plushy and beautiful. Massages, manicures and something of the kind would be utterly good. Comfort her and give a relaxing day, during which she would finally rest from all the labors and troubles of her routine.
Gift: your mother is undoubtedly very romantic individuality with a heart full of sentiments. Try to make her moved with composition of roses and luxurious, but sentimental present, which is created by you.
Scorpio
Scorpio-moms are always with their kids. They know the happenings that take place in the lives of their offspring. They are simultaneously their best companion, teacher, great protector and similar things. Therefore, you should devote the entire day to your mom only. She has surely deserved that! Do not invite every single person she knows. This sign is secretive and would like to see only the closest pals and relatives. Remind her of the most pleasant things of her past, underline her great role in your life and tell how much she means to you, as well as to others.
Gift: these individuals have very uncommon tastes and preferences in all the matters. Therefore, the flower composition ought to be unconventional and creative. The present must be the same. It should be something mysterious and intriguing.
Sagittarius
These folks are well known for making fun out of everything they undertake. Various trips, funny competitions and other stuff is what they need. Accordingly, you can make a nice weekend somewhere outside, for these folks adore going somewhere and hate remaining in the same place for too long. Journey to exotic places with ancient and interesting history. The travel may involve multiple challenges of funny character. Fill your mom with energy and drive and she'll be absolutely happy. Humor, interesting people and intriguing places is the sure receipt for such moms.
Gift: strong and fragrant perfume can ideally suit your dear mother. This will enhance her spirits. She is probably a great traveler. Therefore, present her with something that could be useful during her trips. Maps, manuals, guides, CD players may fit for this purpose.
Capricorn
All Capricorns are uttermost serious. Especially, when the matter involves family protection and duties. Especially, when this parent is mother. She always puts her dear children in the first place. Consequently, this day must be devoted to her and be some kind of tribute. Take her to a rich restaurant and treat her appropriately. This type of moms knows what the responsibility means and so, let her know that you are responsible and are very thankful for all the things she sacrificed for you. She deserves that.
Gift: there is a very deep and strong connection to the family within this sign. Therefore, present her something, which will be sentimental and would remind of the importance of the family bounds. Jewelry presents would be good as well. The present must be elegant and practical.
Aquarius
All Aquarius-identities are very unconventional and have the same friends and acquaintances, whom they love. They are also known for being eccentric and great innovators. They always wish to create such things, which would ease the life of others. Your mom knows the value of freedom and independency. Therefore, try to create the appropriate atmosphere for her. The celebration ought to be uncommon and interesting. Invite her nice and weird friends for dinner at some attractive and unconventional place. That would be very nice. This will make her day and will be ever grateful for that.
Gift: when talking about any gift, it must be unusual and practical. The innovative ones would be most appreciated. Try to surprise your sweet mother with something really helpful and beautiful. The more strange the present is, the best it would be. Impress your mommy!
Pisces
Your Pisces-mother is very sweet and kind personality. She takes care of everybody and would stretch out her helping hand any time there appears a need. She lives in her own world and is very happy with that. She is utterly original and uncommon. Fantasy means a lot for her, as well as the things of arts. Consequently, try to surround her with the things of beauty and arts. Allow her feeling a very creative and harmonious atmosphere. She may act childlike and so, you can present her some sentimental things that would remind her about her childhood.
Gift: the nature of your beloved mother is very sensual and so, you should present her something, which would bring her comfort. A thing touching which, would sooth and calm her down. The flower composition is to be fragrant and beautiful. Lavender or jasmine would be good.