Virgo Child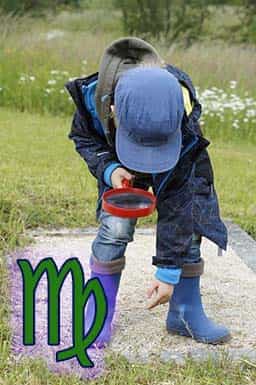 Virgo is another earthy sign, which requires a lot of thinking, for its ruling planet (Mercury) is responsible for this important training of our brains. These children are commonly very inquisitive about what takes place in the world in all spheres. Particularly, they are interested in nature and physical occupation. They adore exploring the nature and its manifestations. Very often, children show how good they are in some mechanical aspects. They are predisposed to such things. They may for instance, unmake a toy, but afterwards put it together. They are also good with various geometric figures.
They like observing and gathering vital information, which they can bring to life later. These children like assisting other people. They are caring and worrying. They wish everyone to be happy and comforted. If you are in a great need, call for a Virgo and you will be rescued and supported. Consequently, having so great love to helping other identities, they choose serving professions, when they grow up. They can be waiters, personal assistants, teachers. Of course, as they are good at health caring matters, they are excellent physicians. In addition, they have good organizing skills and can prepare outstanding celebration. Being little kids, they may like to have their broom or other tools, which would help them to tidy up the house. They love their dear house and routine and would protect them at any cost.
One of the common and irreplaceable habits of these folks is their abnormal criticism. They criticize everybody and everything, including themselves. This habit may develop into a serious problem. That's why parents should take a decent care concerning this matter. Unfortunately, they are predisposed for looking only for bad in their deeds. Good parents should direct them in opposite direction to find the bright sides of the life. These kids prefer searching imperfections. Nevertheless, finding them, they try to correct and fix them. That's why they are good assistants who are always capable to tell their chef, whether something was missed. Try to gradually fix their overly high criticism.
Virgo-individualities are good at all kinds of healing. They have some inborn knowledge on how to remain fit and healthy. Oftentimes, you may see these children playing a doctor and a patient. They wish to cure all people and the entire mother Earth. They are also known for their great logic. They are good at math and various calculations. Virgos adore reading a lot. They wish to possess great heaps of knowledge to put it to use in practice. They can be good teachers and writers as well. The little kids adore pampering and taking care of animals. They have a detailed mind and can succeed in engineering and working with technical devices. Their memory is excellent and precise. They picture in their memories many things and can tell you precisely what you were wearing on definite day.
They are good at organizing working process or categorizing something. They like to bring everything in order from the early years. They aren't afraid of any sort of job, be it physical or intellectual. They won't stop until the positive end. Nevertheless, after completing their targets, they may remain unsatisfied with their work. They are great perfectionists. Another essential point is their fear of being leaders. They have all required skills to become an excellent leader. Notwithstanding, they prefer following, not leading. Their parents must develop in them a complex of a strong and self-confident personality who is capable to do everything on his/her own.
Compatibility

Virgo or Libra sign mother is the best compatibility for a Virgo child.
Taurus or Capricorn father is the best compatibility for a Virgo child.

Birth - 6 months


Cute and earnest.
Non-capricious and conforming.
Loves hugs and prefers to stay in hands of parents.
Starts crying when in discomfort or in unpleasant for him or her conditions.
Prefers schedule over unusual activity.
Inspective and curious.
Likes hugs very much. Avoids any discomfort. Looks for stability and doesn't like suddenness.

6 - 18 months


Develops habits and approaches.
Finds it funny to destroy and to build it up again.
Awake and observant, inquisitive, remembers everything that is going around. Virgo child tends to start speaking and asking questions earlier than other kids.
Is fond of nature and early demonstrates love to animals and flowers.
Prefers smart toys or constructors. Is very talkative and loves to hug.
Hates making mistakes, cries when falls down or slightly injures. Loves hugs. Love of Virgo can be gained.

18 months - 3 years


Timid and inquisitive, doesn't ask for attention, quietly searches for a needed information.
Smart and consistent in efforts, always asks lots of questions, forms knowledge about everything.
Virgos mood ranges from curiosity, kindness and openness to frustration, disobedience, and chaos.
If Virgo didn't start to speak early, in this age he or she will start speaking in full sentences and confidently.
Virgo loves to feel busy and needed, so small tasks around house or little help or involvement in the kitchen is preferable.
A child will be curious about health, illnesses and abilities of the body.

3 - 6 years


Often shy and observant, but as soon as a child is comfortable may be egotistic or disobey parents.
Loves to fix everything and search for solutions in small situation plays.
Pretty fancy and inventive, likes to share new ideas with people around.
When solving a problem is quite insecure, but tries different ways and as a result needed solution comes up.
Experiments and new ways are all about this child. Looking for a unique way to do or say, tries to search for familiar and simple analogues.
Touchy when criticism comes, quickly fades and locks inwards.
---
Children & Parenting Astrology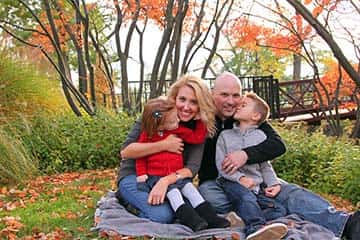 The role of a parent is always utterly significant, challenging and difficult. All of the child's best and worst qualities are the result of definite degree of parent's work. The child has to know how to face and overcome the life challenges.
Child