Aquarius Child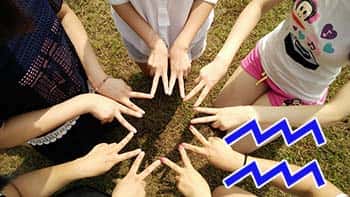 These airy individualities are absorbed with the feelings. This is probably the most socially developed sign amongst other ones in the Zodiac hierarchy. They are kind, honest and friendly. Accordingly, it is not a big surprise that they have so many companions and acquaintances. They like helping other people and you will see this desire from their early childhood, even through the smallest deeds, which actually mean a lot. The preferences of these folks are a bit weird and very often, parents get greatly surprised by the friends of their children. These ones may be very strange and each would not be the same as the next one. Aqua-folk prefers all types of a personality. They are interested in different issues. They may be hard-nosed only under condition, when someone doesn't share the same ideas that they do. They highly value the independency of others, but wish that the things would develop after their scenario. They are very dedicated fellas, just and smart. At times, they lack patience with those who are not as clever as they are.
These identities possess a progressive mind and are the people of the future. They always look directly into the future, as they perceive that sooner or later they would implement something novice and unique, which would help other people. They wish to ease the life around the globe. Because of unconventional vision of many matters, they are commonly misunderstood or even rejected. This makes them suffer and feel left alone. You have to observe your child's behavior, for children are very vulnerable when they are in solitude. Try to get in touch with his/her feelings, seeking the problem that took place. Try to resolve it together. Your child may also misunderstand the feelings of others and hurt kids that are more sensual.
These children would rather be interested in the philosophical matters and scientific issues, than in sports and action. They are great innovators who are anxious when discovering how different devices operate. Nevertheless, some kinds of sport may interest them too. They are good at various technologies and computers. They also give much heed to astrology and space journeys. Their projects are progressive and pragmatic. Each invention must be useful, each reform reasonable, each deed should carry sense. During the process of growing up, these kids would require ever more information concerning namely all matters, absorbing them at great speed and afterwards using in practice. Their minds are always wide open and ears sharpened for novice tidings.
This incredible sign is a symbol of freedom. These merry and friendly children adore being among other people. Notwithstanding, they also need at times some freedom for themselves. Solitude comforts them, when a comfort is required. They need room for thinking and rest from the troubles they may face. You have to give them such time, when they are all alone. This makes them stronger in will and would make out of them self-assured identities who know how to overcome the life difficulties.
Compatibility

Pisces or Aquarius mother is the most compatible sign for an Aquarius child.
Libra or Gemini father is the best compatibility for an Aquarius child.

Birth - 6 months


Active and joyful.
Highly emotional and responsive to others.
Short period of focus, likes unexpected things.
Tender.
When it comes to comfort in clothes or bed, it is better to keep it spacious.
Communications and interactions with others are important.

6 - 18 months


Is very amused by surrounding world.
Inquisitive and eager.
Has little understanding of threat and should be watched to prevent from hurt caused by curiosity.
Can begin to walk and talk earlier than peers.
Needs a lot of open space, motivation, supervision, and to be sure that there is somebody close and a lot of time for sleeping.

18 months - 3 years


Progress of curiosity.
Aquarius is very analytical, so child starts to ask a lot of questions, to find out how everything coexists and works.
Puzzles and constructors are the best toys.
Starts to communicate more with other kids.
The behavior is not controlled by parents.
Toilet training will cause some hardships. Take a logical approach and explain everything to your child, don't use emotions. Child seeks for short and clear explanations.

3 - 6 years


During this period Aquarius opens communicative skills.
Overall activity arouses, it gets harder to control this child. He or she needs a lot of mental load.
This age of your child demands clear, concise approach in communication with parents and peers, established norms and regulations in family, ability for a child to choose, feeling involved and needed, a lot of attention, understanding why rules are needed.
Sagittarius is afraid of any boundaries and gets nervous and uneasy if left alone.
---
Children & Parenting Astrology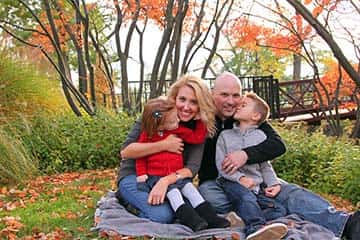 The role of a parent is always utterly significant, challenging and difficult. All of the child's best and worst qualities are the result of definite degree of parent's work. The child has to know how to face and overcome the life challenges.
Child