Scorpio Child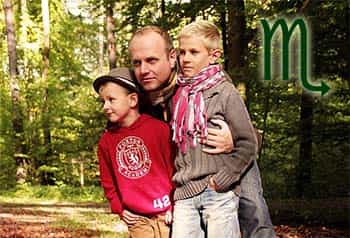 These individualities are weird, mysterious and are interested in human feelings of any sort. These folks are commonly utterly sensual, kind, self-confident and responsive. They always reach out for comfort, balance and safety. Therefore, your task is to secure that all for your dear kids. They absorb the faintest vibrations of their occupation and the thoughts of other people about them are utterly significant for them. Try to show that everything will be fine, if pushing a bit harder. The world isn't that bad and hazardous.
This is a sign of great power and consequently, these children respect power. Such children have great strength to withstand many difficulties and resist great pressure, saying "no" when it is needed. The desires within this sign are overly high. It is utterly essential to teach these identities from their early childhood the right and wrong things and which way to choose. They are all about possessions and it is necessary to enhance good habits about what they have. Balance between two important worlds of material and spiritual. Teach them to share the things they have. Nobody likes greedy people.
These kids wish to receive what they wish and through their leading planet (Mars), they become angry and even aggressive. They know what manipulations mean and can and so, put them to use in order of getting the desired things. The great energies within them make them dynamic and original. They are interested in many things and you have to direct them in the right direction for revealing of their potential. They like finding the roots of any issue and oftentimes, they push to extremes. Teach them avoiding such habits.
They have a strong connection the emotions and their mood is changeable. You can ease their inner tension by letting listen to music, which has a great soothing effect upon them. They are commonly talented in the musical sphere. They are also good at painting and creating different projects. They have an ever-growing desire of discovering the most secretive and strange things in the universe. These children have friends who mean a lot to them. Nevertheless, solitude is something they would require from time to time. They need some time for their own thoughts. Oftentimes, they disguise their true feelings and you have to find the ways of building firm and trustful relations. Their preferences may surprise you, but you should accept them. They possess curious minds and are commonly interested in science and nature.
You have to remember the fact that these identities can be egoistic, cruel and overly self-confident. You can avoid such behavior by correct bringing up your children, preventing such happenings at the very beginning. Try to interest them with those things they actually like. Thus, they will delve into their beloved things and forget about rage and selfishness. You have to direct their potential at full and teach for directing their energies into creative and not destructive ways.
Compatibility

Virgo or Scorpio mother is the most suitable in terms of compatibility for a Scorpio child.
Cancer or Pisces father is the most suitable in terms of compatibility for a Scorpio child.

Birth - 6 months


Observant and strained.
Carful and composed.
Hates when tickles come.
Needs to feel love no matter what is happening around.
Routine is more preferable that unexpected situations.
Sometimes wants hugs, sometimes doesn't. You can only guess.
Strong need in protection and safety.

6 - 18 months


Learns to differentiate the world outside, and wants to know how things work.
Loves time-spending in water.
Prefers games that need to sort out something by shape, color, texture.
Makes fun of things that others find not funny at all.
Needs affirmation and encouragement from others to get dirty.
Likes to be alone sometimes.
Scorpio child doesn't like to be a reason others laugh, no matter how old he or she is.

18 months - 3 years


Gets really touchy.
May seem aloof, but a child really values privacy.
May start talking later than peers.
Will try to experiment with his or her strength abilities.
Favorite word of all times - NO.
Will ask inappropriate and complicated questions about relationships, sex, diseases and so on.
Seeks for truth, if a child finds out about a lie, the trust will be broken.

3 - 6 years


Develops skills in inquisitiveness. Becomes more frivolous.
Needs instant encouragement and support.
This period can be really important and tough for both sides - child and parents, as kid is in real need of love, feeling wanted and needed and get ready to be pushed away sometimes.
Only patience and endurance can lead you through this tough Scorpio period.
Scorpio needs discipline and norms. Reasonable and comfortable order pairs with norms, created to protect child and establish comfort zone.
No matter how hard your child tries, whether he or she fails or succeeds - always say that a child is loved, support and provide help.
---
Children & Parenting Astrology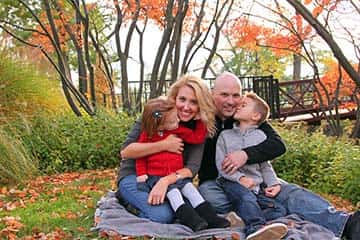 The role of a parent is always utterly significant, challenging and difficult. All of the child's best and worst qualities are the result of definite degree of parent's work. The child has to know how to face and overcome the life challenges.
Child