Capricorn Child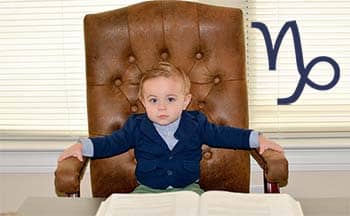 These folks cannot sit useless. They ought to be involved in some essential work. They hate impractical doings and always undertake anything with a definite and reasonable purpose. Many astrologists have a very interesting thought about people of this sign. They say that Capricorn-identities are old, when they are young, but young, when they are old. Consequently, don't be surprised that your little one will be acting as a grown-up in his/her childhood. They take life seriously. They know what discipline means, can control themselves and never reveal too much of their affection. They would highly value the duties they have and they are very liable and devoted.
They are particularly serious, when they are the elder child in the family. You can always rely on such children.
Of course, if the kid behaves as a grown-up, he/she must be taken as a serious person. Nevertheless, the child is the child and requires playing time. There must be a happy and full childhood, when a kid is surrounded with parent care and love. Such kid would like games, which require management, for such identities are good at organizing working process and time management. Such kid would be pleased when you would allow him/her helping you about domestic matters. Such adult things as calculators or computers would be interesting as well.
Being an earthy sign, these individualities are good at creating various things, as if they are great constructors. Therefore, the best toys for such children would be the tools with the help of which it would be possible to conduct constructing works. Different puzzles, building blocks and so on would suit perfectly. These kids would use them practically, perfecting the previous work, because they always try to accomplish everything perfectly.
These little creatures know the value of power and are good commanders. You can see them being the leaders of any children group. They can rule perfectly, knowing how to reach aims. In addition, they take into account the desires of the entire group and they would try to find a compromise to meet all wishes. They also lack patience and this lesson must be learned by such kids properly. They tend to be overly critical, aggressive and think in negative ways. Nevertheless, if teaching them the proper lessons, you will possibly eliminate the difficulties in the future.
These individualities know what responsibility means and are very reliable fellas. You ought to be patient and gentle with such children, because rude and harsh treatment can leave very deep wounds, which would cure for long. They copy the behavior of the dominant parent and so, they would hold on to it in their future. It is vital to teach how to deal with two essential worlds of each human - spiritual and material. They ought to know how to find balance between them. The good end will come only if working honestly and reasonably.
Compatibility

Capricorn or Cancer mother is the most compatible sign for a Capricorn child.
Taurus or Virgo father is the best compatibility for a Capricorn child.

Birth - 6 months


Observant.
Loves hugs.
Timid and composed.
Looks you in the eyes directly, doesn't avoid other eyes.
In case a child feels insecure he or she can become obstinate or hard to calm down.
Parents feel the love back.
Attached to parents, amazed by cuddles and the feel of safety.
Hates to be unable to do something.

6 - 18 months


Smart and inquisitive.
Copies everything after parents or family members.
Will try to hold the spoon him/herself as soon as it is possible.
Will help to clean the house after playing with toys.
Attracted by nature.
Climber-kid. So watch out.
Needs a small push to go and investigate the world around.
Loves being in company, being praised and feeling like an adult.

18 months - 3 years


Inquisitive.
Looks for an information about everything around, people (parents especially), nature, will develop love to history.
Very attentive and analytic.
Needs everything to be explained.
Most often is calm and well-behaved. Sometimes may disagree with parents and defend his or her point of view.
Needs strong control, rules, but every limit should be explained.
Avoids responsibilities, hates to stay on his/her own.

3 - 6 years


Wants to be an adult and tries to be everything at once, mixing features of adults and his or her natural age. The behavior sees strange.
Seriousness and obstinacy prevail.
His or her understanding of responsibility may misguide parents and they will give more responsibilities than it is needed for this age.
Timid, generous and cute.
Norms and discipline should be kept, but make sure support and understanding are provided.
Capricorn child can't stand being unable to accomplish something independently.
---
Children & Parenting Astrology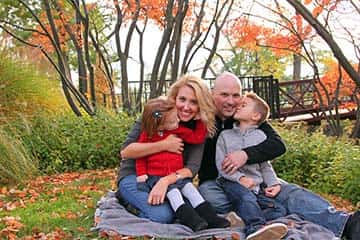 The role of a parent is always utterly significant, challenging and difficult. All of the child's best and worst qualities are the result of definite degree of parent's work. The child has to know how to face and overcome the life challenges.
Child