How to be fashionable?
Here are some tips for Earth Zodiac signs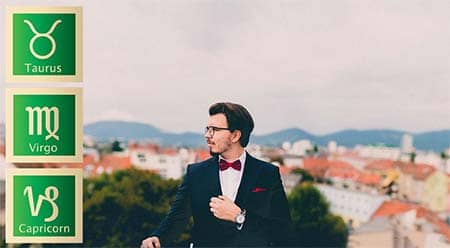 Taurus: If to think about symbols that occur with Taurus in fashion, it is mostly about upper part of the body. It is important for Taurus to show beautiful neck. No matter whether you are man or woman, the neck part is very attractive and needs accentuation. Also this part is the thinnest in our body, so why not showing it off? Your sign is ruled by Venus, and this planet is presented in everything soft, mild, luxurious and comfortable, though very feminine. Pay attention to soft fabrics like velvet and smooth like silk. They are natural, so your body will be extra comfortable, and they are pleasant to look as well. Bingo! Round neck and V-neck are your best choices if you need something simple that will show you from the best perspective. In color don't be afraid of experiments, colorful clothing is a good choice to freshen you up a bit. If you don't like bright clothing take a look at pink and peach pastels.
Virgo: Virgos generally prefer comfort over looks. It is normal, as they are quite pragmatic and realistic people. However, a little bit of beauty in life is never odd, so if you want and need to bring more bright moments use color blocking and pastel colors. This choice won't let you down, especially if you take natural fabrics like cotton or linen. It will be practical and stylish enough. As for the colors in particular you will look good in all shades of brown, deep terracotta, yellow, mustard, and white. You will look amazing in these colors, especially if they are supported by accessories. Stay practical, don't use too much of the accessories, pick some of them that combine well with your wardrobe, so you shouldn't hesitate about which one piece to choose. Try to be more confident and bright in what you wear, don't be afraid to stand out.
Capricorn: You are a practical and open-minded person. You value comfort in your clothing, but you tend to be too conservative in your style. Try to change looks, experiment, and search for something new in trends that you can apply to your appearance. You are a fan of everything tested, known and worn before, but it is rather sad tendency in your wardrobe. In your love to comfortable clothing you may come to everything loose and floppy. Such attitude will not show you from the best side. It can be both beautiful clothing and comfortable one. You need to make slight changes that will transform your look for better. Ruled by Saturn, Capricorns are especially good in classic trinity of colors: black, white and grey. Also, take a look at beiges, browns, pale greens, mustard and gold. Capricorn men should pay attention to such accessories as: ties, bows, collar buttons and make them exclusive to look at.
---
How to be fashionable? Here are some tips for Zodiac signs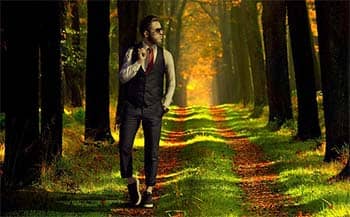 Have you ever thought about how to look brilliant and still be comfortable in what you wear? If you can say that you are a hesitant person when it comes to clothing, you need to read this text.