Dealing with Eclipses and How They Work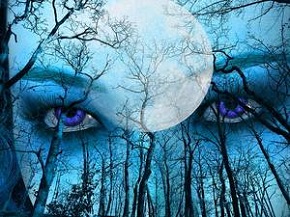 7. An eclipse (often full moon lunar one) can make you finally see the real face of the close person, however it is not always something good.
We rarely get the opportunity to see the other person through. We usually suppose others to have certain traits due to the image we create for them in our head, or due to the mask they wear. In spite of the information we get about other people during eclipses, even if it hurts to know it, it is always better to know it, than to fool yourself or to be fooled.
8. Accept any information you get from eclipse as something that cannot be changed, so it is better to move forward.
Eclipses symbolize a time of advances and moving forward, so nothing can be changed about past. The more you try to come back to past, to change it, the more unpleasant experience you are going to get. Think about your future, about positive changes and don't look back. If it is about the end of the relationships, don't try to make everything as it was. If it happened during an eclipse, so it didn't mean to work out.
If the things are more than serious and you are feeling devastated, the next opportunity to bring this relationship back will be only in 4 months from the date of the eclipse (creating a trine aspect to that eclipse). The chance exists, but it is not solid. It is always better to think about moving ahead.