Horoscope 2018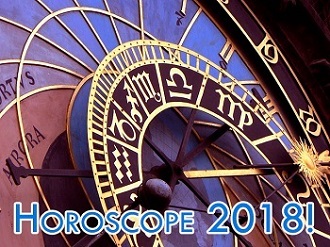 2018 is going to be quite a positive year that promises good changes and fortunate period in life. There are lots of indicators of 2018 being a great one in general. The thing that gives us hope is that 2018 should be a year of financial stability and economical breakthrough.
2018 seems to be overcharged with energy. There will be moments when this energy is rather nervous, but it is a mandatory part of every year. In order to go through nervous period, we need to remember about concentration and calmness that must be preserved. These are the keys to make the most profit out of 2018.
This year will be defined by two main features. The first one is Mars in retrograde in Capricorn and Aquarius from 26th of June up till 27th of August. It is a sign that all the plans that we have, all the changes that we are waiting for will get an additional twist and the game might change. Everything we believe to be true about certain power and authority will get another reading through summer of 2018.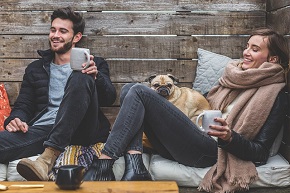 The second feature of 2018 year is Venus retrograde in Libra and Scorpio starting from the Oct 6th till Nov 16th. When Venus is retrograde it is a sign of short term relationships. Though they can be romantic and passionate, they usually don't last for more than 90 days and tend to uncertainty. Our advice will be to avoid the start of serious relationships in the end of 2018.
In the end of 2017 Saturn will transit through Capricorn, it is associated with philosophical knowledge. We might rethink things that happened in 2017, realize the result of our actions, estimate the importance of the things we created in 2017. It is time to rethink all that happened and look at the present situation from another angle.
In 2018 Taurus will host Uranus for a short period, which means that it will influence the financial area of life. The financial activities will start to proceed faster and people will find lots of new ways to get them. This period of increased activity will lead to new projects, ideas and beginnings.
2018 is a year of evolution, growth and amazing opportunities, so don't hesitate to use its advantages to maximum.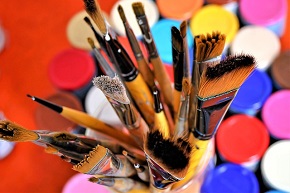 Aries, Leo, and Sagittarius will feel the creative charge through all the year. 2018 will have all three Mercury retrogrades in these fire signs, starting from Aries in March, Leo in July and August, and Sagittarius and Scorpio in November and December. It means that everything important will happen and all the changes needed will take place. The Uranus will start a year in Aries, while Mercury – in Sagittarius. In the end of the year, in November Jupiter will be in Sagittarius, creating extremely lucky opportunities and generally successful period, especially for the fire signs. Leo's lunar north node gives a karmic touch to your every action, so be careful and don't waste your time on minor things.
Taurus, Virgo, and Capricorn will have good and stable year. Pluto in Capricorn gives hope for a successful outcome of a complicated situation. The sun and Venus in Capricorn provide you with additional influence at work and social spheres. Try to use this time to improve your situation there. Mars is Aquarius to Capricorn retrograde from March till July. You might create absolutely different strategies of behavior, but closer to the end of the year you will find stability and will be ready to move forward. Saturn will be Capricorn's guest all year long. This years the decisions won't be unreasonable, and your communication with people around will essentially improve, adding some great moments to your memory asset.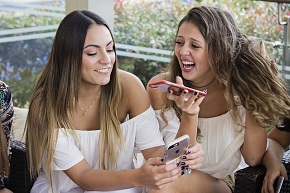 For Gemini, Libra, and Aquarius 2018 year will be marked with social engagement. From the very beginning of the year with Moon in Gemini it will influence everyone. Earth signs will be surrounded by lots of pleasant and creative people, get new contacts and acquaintances. February solar eclipse in Aquarius will be the first step to increased social interactions. July lunar eclipse with Aquarius in full Moon will make you very emotional and the start of new relationship is highly probable. Aquarius lunar south node will remind you the best skills and habits from your past. November will be the month when romantic relationships that seem motionless can get another chance with Venus retrograde.
Cancer, Scorpio, and Pisces will get firm in their principles and find their authorities with Neptune in Pisces. Mars and Jupiter conjunction in Scorpio will only support those principles and will give a hope for success. Venus will be retrograde in October, which will eliminate any exaggerations and drama in relationships. During 2018 year water signs will be very rational, and their intuition will be supported by proper reasoning.
Do you want to create your own personal horoscope? We took care of this!