Dealing with Eclipses and How They Work
1. Eclipses are signs of the upcoming major events in life.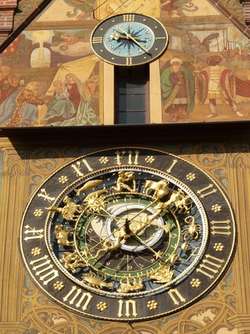 An eclipse is a sign of a new important stage in your life. It is often associated with news about becoming parents, marrying or engaging, huge promotion, important career choice, starting own business, life–changing trip or signing the document. Also, eclipse can be a sign of obtaining a house, moving to a new house, getting or losing of a pet, health related news and important educational decision that can even become a career. Different graduations and enrollment, as well as vital exams can also be under the eclipse. Unfortunately, eclipses show not only positive significant events, but can also indicate such events like divorces. Vital and essential changes in your romantic, social and career life may happen during eclipses. It often happens that the dates we remember for a long time occur during eclipses.
Despite the thing that happens, the universe is giving a sign of huge changes that are waiting for you ahead and pushing you forwards. Eclipses usually emphasize an important moment in human's life. Look around, if nothing really happens to you, it can be in the life of another person you know, as it depends on the degrees and planets in your natal chart.
2. Eclipses mark the end of one process or phase and the start of the other.
The eclipse period always ends something, usually a phase in your life, when you are ready to move to another level or when this process doesn't profit you anymore. As soon as you move to another level, all the things from the past will not matter anymore. The past will stay in the past, though it can cost you some nerve cells. It won't be easy for you, as the transition period is always hard. The universe wants you to advance, so you won't come back to that past period in life again. The more you resist it, the stronger it pulls you forward. The changes are inevitable. If you don't like the new phase, you should move forward and progress, but the worst idea is to come back to past, as it is against the plan of the universe. Everything happens for a reason and this eclipse is a sign that you are ready to change one phase to another. The process of moving from one phase to another is usually difficult, especially emotionally. Some people don't even understand that they are making important choices and as the result the find themselves in a completely different situation, understanding they cannot bring things the way they were before.
It can happen in a blink of an eye, however often it takes a few months to develop and end as soon as the series of eclipses end. In fact lots of people are surprised about the changes, even though it could have taken months to actually change.
Solar eclipses are likely to open new beginnings and promising opportunities.
Often the opportunities or events are great and amazing, and can end the period of depression or bad luck. In order to understand what this eclipse brings, you need to look at the relations of the Sun or the moon and other planets. Look at the situation in general and make notes as soon as it finishes.
Lunar eclipses make feelings surface and usually mark the end of something.
They make us feel and realize the amount of time that has passed, it makes us nostalgic. One of the most emotional and intense time is full moon lunar eclipse. It is complicated to rationally think about feelings and events from the past, especially when you feel nostalgic.